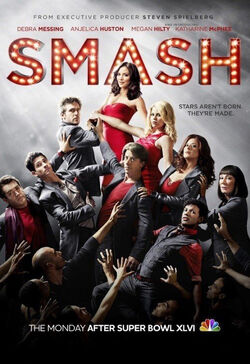 Will Smash be the next Glee? Wherever you look, there are musical tv shows popping up, no doubt inspired by the phenomenal success of Glee. Smash takes the more mature route with musical-loving adults who are inspired to put on their own Broadway musical, based on the life of Marilyn Monroe.
With personal elements, plenty of musicality and famous talents like Debra Messing and American Idol alum Katharine McPhee, Smash promises big numbers. But will it be a big hit?
Will you be watching the mid-season favorite Smash? Tell us in the comments!