The Fringe
Season 2, Episode 6

Air date
March 12th, 2013
Written by
Julia Brownell
Directed by
Dan Lerner
Featured Music
This Will Be Our Year


Never Give All The Heart
A Letter From Cecile
Heart Shaped Wreckage

Episode Guide
previous
The Read Through
next
Musical Chairs
The Fringe is the sixth episode of Smash's second season and twenty-first overall. It premiered on March 12th, 2013.
The episode begins with the actors rehearsing for Bombshell. Eileen, along with the rest of the creative team, is watching it. She has chosen the version of the play that Jerry likes. Neither Julia nor Derek are happy about it. Tom reminds Derek that it was his idea to let Eileen decide. Derek says he had suggested that because he thought Eileen would side with him. Eileen feels she has made the right choice, and says the crowds will love it. 
Karen, Kyle, Jimmy, Ana, and their friends arrive at the abandoned club where they will be performing later. Jimmy begins singing and playing a piano kept on the stage (This Will Be Our Year). Karen remembers that she has to go to the rehearsal for "Bombshell". Kyle feels she should skip the rehearsal for today, because it's an important day for them. Karen says she can't and leaves. Karen's friend explains to Kyle that skipping a Broadway rehearsal isn't a laughing matter. On the way to the rehearsal, Karen runs into Ivy in the elevator. They make awkward conversation. At the rehearsal, Falls tells Ivy that, since he has stopped taking his medication, he has been feeling great. She notices that he is involving himself a bit too much in all the aspects of the production. She talks to the director about it, but he asks her to grin and bear it. 
At the "Bombshell" rehearsal, Karen performs a song for the team (Never Give All the Heart). Jerry suggests this song be cut from the play because there are already too many songs in it. Julia and Derek are outraged by this suggestion. Julia is also shocked when Eileen agrees with Jerry. After the rehearsal, Tom tells an irate Julia that he will try his best to convince them to retain the song. In return, he begs Julia to get more people on board. Kyle calls Karen and tells her that 'Time Out' magazine has printed an article about "Fringe", their play, along with her photo. Jerry sees the article and tells her that she can't work on any other project while she is involved with "Bombshell". She tries to argue, but he makes it clear that she will have to choose between the two. Karen tells Kyle and Jimmy about this, and Jimmy is really angry. She tries to reason with him, but he is in no mood to listen.
Ivy & Derek meet for coffee, and she tells him how horribly her play is shaping up. He says that she should still give it her best and assures her that, despite everything, people will notice her performance. He shares his woes about "Bombshell" with her and she consoles him, saying things will eventually work out. Julia is also complaining, to Peter, about "Bombshell". He suggests she leave the show, and collaborate with him on a new play he will soon begin work on. The project is in London, and Peter says she can bring her son. Tom talks to Eileen and Jerry about the song. Jerry says the song is a downer, which is why he wants it cut. Tom suggests the mood of the song could be changed. They agree to keep the song, if it's changed into something that will "wow" them. 
Jimmy and team are about to begin their performance. Karen, who is outside the club, is told that a girl, named Audrey, is replacing her. She runs into Ellis Boyd's ex-girlfriend, who is there for the performance. She tells Karen that Ellis and her broke up a while ago. She reveals that Ellis is now working for Jerry, and mentions about a deal Ellis and Jerry struck. Karen is really surprised to hear this. The next morning, Kyle and Jimmy discuss the bad reviews their play received. Jimmy says their play is a disaster, because it neither has a director nor a star. He says he doesn't want to be a part of it anymore. Kyle tries to convince him otherwise, but Jimmy has made up his mind.
Julia tells Tom about Peter's offer, and says she is giving it a serious consideration. Tom feels Julia is doing this because of the song, but she says she is worried about how the whole show is shaping up. Tom assures her "Bombshell" will be a hit, and says he will make sure that the song is retained. Ivy and team are performing a few scenes and songs for reporters, but they don't look too happy with Falls's performance. At the "Bombshell" rehearsal, in order to convince Jerry and Eileen to retain the song, Tom asks Karen to perform it a bit differently. Derek is unhappy with Tom doing his job but, because he knows it's pointless, he doesn't protest much. Everyone is happy with the outcome, except for Derek. He and Tom get into an argument about this issue. Jerry intervenes and tells Derek he likes the song and his word is final. Derek is really mad, and announces to everyone that he is quitting. Eileen and Karen try to reason with Derek and beg him to come back, but he has made up his mind. 
After Derek leaves, Karen tells Eileen what she learned from Ellis's ex-girlfriend. Eileen is shocked, and asks Karen to not tell anyone. During her performance, Ivy notices that the reporters are getting bored. She suddenly has an epiphany and completely changes the tone of her performance (A Letter From Cecile). The change works, and the reporters actually seem entertained. From backstage, a visibly surprised Falls looks on. Eileen makes sure Jerry isn't in his office and sneaks in. The reporters congratulate Ivy on her great performance. Falls tells her she was great, but her song can't be included on the show. He says her song was funnier than his, which won't work because people will come to the show to see him. Karen arrives at the club, to perform with Jimmy, and sees that he is quitting. She convinces him to stay, and tells him how badly she wants to perform with him. Falls sees Ivy crying by herself and questions her about it. She says their play is really awful and tells him his performance in it is also terrible. She assumes he will fire her for saying this, but he thinks her honesty is really refreshing. He says she can keep the song, and asks her to always be honest with him. 
Tom tells Julia it's a good thing that Derek has quit. He feels now they can shape "Bombshell" the way they want to. Eileen gives Tom a call and he asks her to come to the restaurant where they are. Derek is watching Karen and Jimmy perform (Heart Shaped Wreckage), and imagines how the whole thing would look on Broadway. They receive a loud cheer and applause at the end of it. Falls asks the cast to give him an honest opinion about his performance. They all concur that it sucks. He doesn't seem to mind the critique, and asks the director if there is time to make changes. The director assures him that there is. Scott Nichols, a theater director who was in the audience, loved Karen and Jimmy's performance. He asks who the director is, and Derek steps in and says that he is. Nichols says he wants to discuss working with them. Karen tells him that she can't be a part of this play because she is working on "Bombshell". Jimmy is clearly unhappy with Karen backing out. 
Eileen tells Tom and Julia that she has discovered Jerry was paying Ellis for information, so he could shut down the show. She says she won't do anything about this issue until she gets the show back. The conversation shifts to who the director should be. Both Eileen and Julia conclude that Tom is the best bet. Tom is initially shocked with the suggestion but, in the end, they manage to sell him to the idea.
Main CastEdit
Special Guest StarEdit
Sean Hayes as Terry Falls
Jesse L. Martin as Scott Nichols
Recurring CastEdit
Daniel Sunjata as Peter
Nikki Blonsky as Margot
Michael Christofer as Jerry Rand
Veanne Cox as Actress
Savannah Wise as Jessica
Joshua Bergasse as Josh
Kim Rosen as Jen
Marty Lawson as Marty
Heart-Shaped Wreckage Video Link - http://smashsource.com/tagged/smashspoiler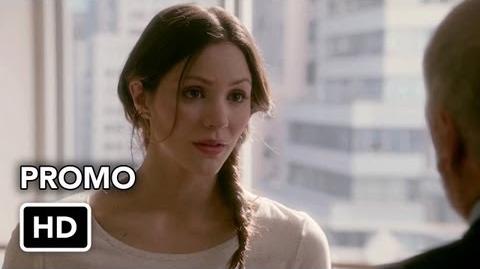 Ad blocker interference detected!
Wikia is a free-to-use site that makes money from advertising. We have a modified experience for viewers using ad blockers

Wikia is not accessible if you've made further modifications. Remove the custom ad blocker rule(s) and the page will load as expected.