This is page for anyone who has typed up a scipt for Bombshell, Marilyn: the Musical, Hit List or any other Smash musical and to share it with fans. Just put the musical the script is for, a description, the season(s) you typed it for, and any other information.
If you'd like to be sent a script leave a comment with your email address and the script title.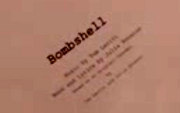 Ad blocker interference detected!
Wikia is a free-to-use site that makes money from advertising. We have a modified experience for viewers using ad blockers

Wikia is not accessible if you've made further modifications. Remove the custom ad blocker rule(s) and the page will load as expected.