If I Were a Boy, originally by Beyoncé, is covered in The Bells and Whistles, the eighth episode of the second season of Smash. It was written by BC Jean and Toby Gad. This version released as a single features Krysta Rodriguez (Ana Vargas) on lead vocals.
Ana:
If I were a boy
Even just for a day
I'd roll outta bed in the morning
And throw on what I wanted and go
I'd drink beer with the guys
And chase after girls
I'd make out with who I wanted
And never get busted for it
Cause they'd stick up for me

If I were a boy
I think that I'd understand
How it feels to love a girl
I swear I'd be a better man
I'd listen to her
'Cause I know how it hurts
When you lose the one you wanted
'Cause he's taken you for granted
And everything you had got destroyed
But you're just a boy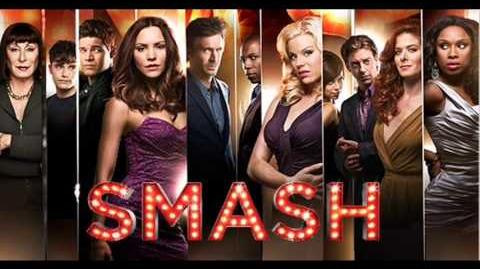 Ad blocker interference detected!
Wikia is a free-to-use site that makes money from advertising. We have a modified experience for viewers using ad blockers

Wikia is not accessible if you've made further modifications. Remove the custom ad blocker rule(s) and the page will load as expected.